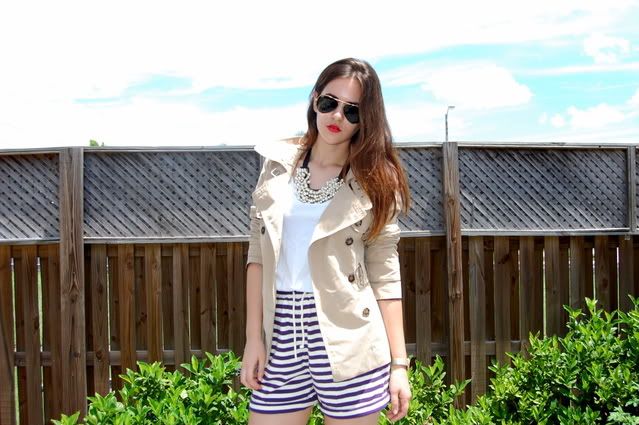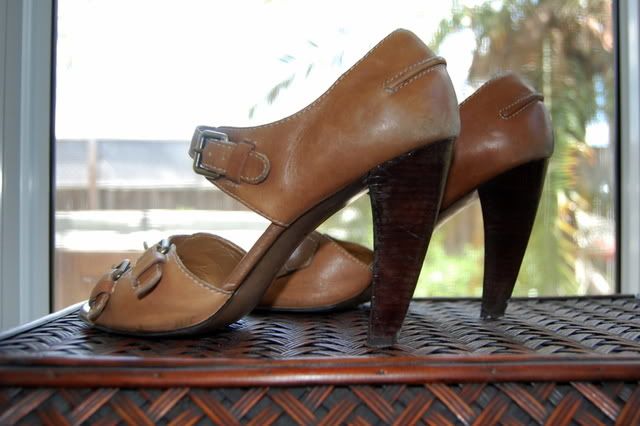 [vintage shorts, raybans, Merona cropped trench, Lux tee, Tahari heels]
I've been wearing these Tahari heels pretty much every day, they are so quintessentially summer. The tasteful buckles and geometric curved, laquered heel makes them refreshingly understated. I love crazy Kirkwood for Rodarte heels as much as the next girl, but sometimes it's nice to be able to just appreciate the simplicity of design and materials.

Also: red lipstick for life.